Our Mission & Vision
To provide much needed medical care to the Malagasy people
As doctors, we are passionate about providing high quality health care and as Christians we are passionate about justice and equality for all people. The disparity in health care and outcomes between Australia and many developing nations, including Madagascar, weighs heavily on our hearts.
In Madagascar, one in five children dies before the age of five and 50% of the population suffers from malnutrition.
We feel compelled to use our skills somewhere they can really make a difference by improving the health outcomes and quality of life for the Malagasy people.
Where are we?
We live and work in Mandritsara, a town in the north of Madagascar.
Why are we here?
Because too many people suffer and die unnecessarily in Madagascar, many of whom have never heard the gospel before, and we want to be part of changing that.
We are a family of four — Brendan & Shannon (doctors from Sydney, Australia) with two children, Willow and Josiah.
We worked as doctors in Australia for 8 years, Brendan primarily in general practice and Shannon across general practice and Obstetrics & Gynaecology. We both share a passion for community health and development.
We had always dreamed of working cross culturally long term, and are so excited to be in Madagscar to serve for the foreseeable future.
A bit of background — how it all started!
In 2013, we joined a short-term team sent by our church (Northside Community Church, Sydney) to Madagascar, to work alongside an Australian non-profit organisation called Thrive Madagascar.
We started working for Thrive in 2016, implementing and overseeing the health programs. Over the next five years, we visited Madagascar regularly, oversaw many programs and fell in love with the Malagasy people.
In 2019 we said a tearful goodbye to Thrive, as all the health work was able to be handed over to the Malagasy staff. During this visit to Madagascar, we had the opportunity to fly up to Mandritsara for a few days to visit the Good News Hospital (HVMM).
After a lot of prayer, conversation and debate, we felt led to pursue long term mission at HVMM as it seems to be a perfect meeting of our medical skills with our passion to see the unreached people of Madagascar come to know Jesus.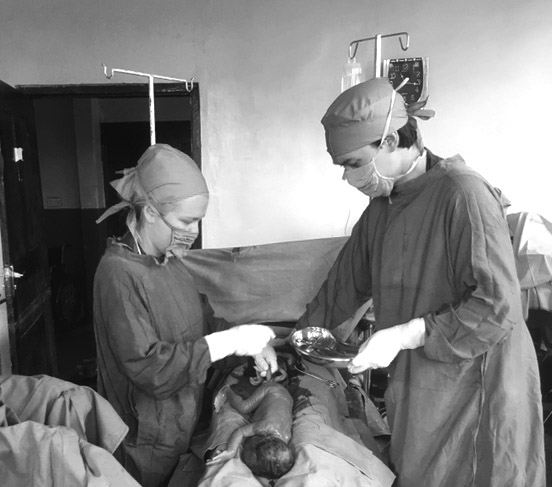 Can you help us raise funds
to achieve our goals?
NOTE: Donation payments are processed via the secure Pioneers Australia gateway. Please remember when donating to enter PetersenBSOARF as the name of worker (for tax deductible receipts) or Brendan and Shannon Petersen (if you don't require tax deductibility) in the 'My donation is for' field before submitting your payment.